New technology, advanced medical care and a more unstable world economy have all resulted in a new definition of retirement.  It used to mean "the end of working" (in America, at age 65 people quit working, retired and that was it).  This has matched the actual definition of the word retirement, which is a "withdrawal, not only from work but into privacy, seclusion or inactivity at age 65." The modern definition of retirement is much more exciting and enticing – a new beginning, an opportunity for a change, something new.
In America, many people who have worked for the government (national, state or local) for years, many since graduation from high school, are retiring at an earlier age, with plenty of years and energy for new ventures.  This is now possible via the internet and "voice-over-internet-protocol" phone.  This new business enterprise is very appealing to those retiring at any age because it is not physically demanding and it doesn't require "punching a clock."  More and more people are continuing to work out of necessity as retirement income accounts have failed to keep up with the rate of inflation or by choice because they are in better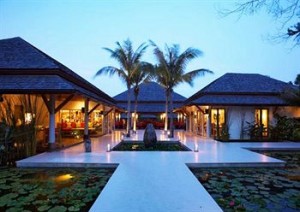 physical condition and they dread the onset of "terminal boredom," a disease of retirement that has actually caused the early demise of many retirees. Reaching the age of 50 used to mean entering the last years of a lifetime; today, it means you may have just lived half of your total life expectancy and, in most countries, it marks the arrival in the mail of the invitation to join the American Association of Retired Persons (AARP).  This event has become almost a rite of passage, one that is eagerly awaited by some people who aren't age-sensitive and who have been looking forward to the discounts afforded by membership in AARP.  Others dread the day, usually on or before the 50th birthday, when the envelope arrives in the mail, signifying to these folks as the beginning of the end.  By far, the newest addition to that list is work.  For centuries, retirement age meant Social Security, a pension and a rocking chair on the porch.  Today that picture has changed to Social Security, a pension, personal savings, tax-deferred annuities and other investments and, many times, a new career.
These new needs and possibilities have led many people on the verge of retirement to the internet, searching for just the right place to live out their retirement dream in a new location – one with excitement but also with peace and security.  More and more, the one place that comes up as a search response is Thailand.
See how to get retirement visa in Udon.